Speech
First National Urban Forum in Lebanon
Statement by Ms. Najat Rochdi, UN Deputy Special Coordinator, Resident & Humanitarian Coordinator for Lebanon at the launch of the First National Urban Forum.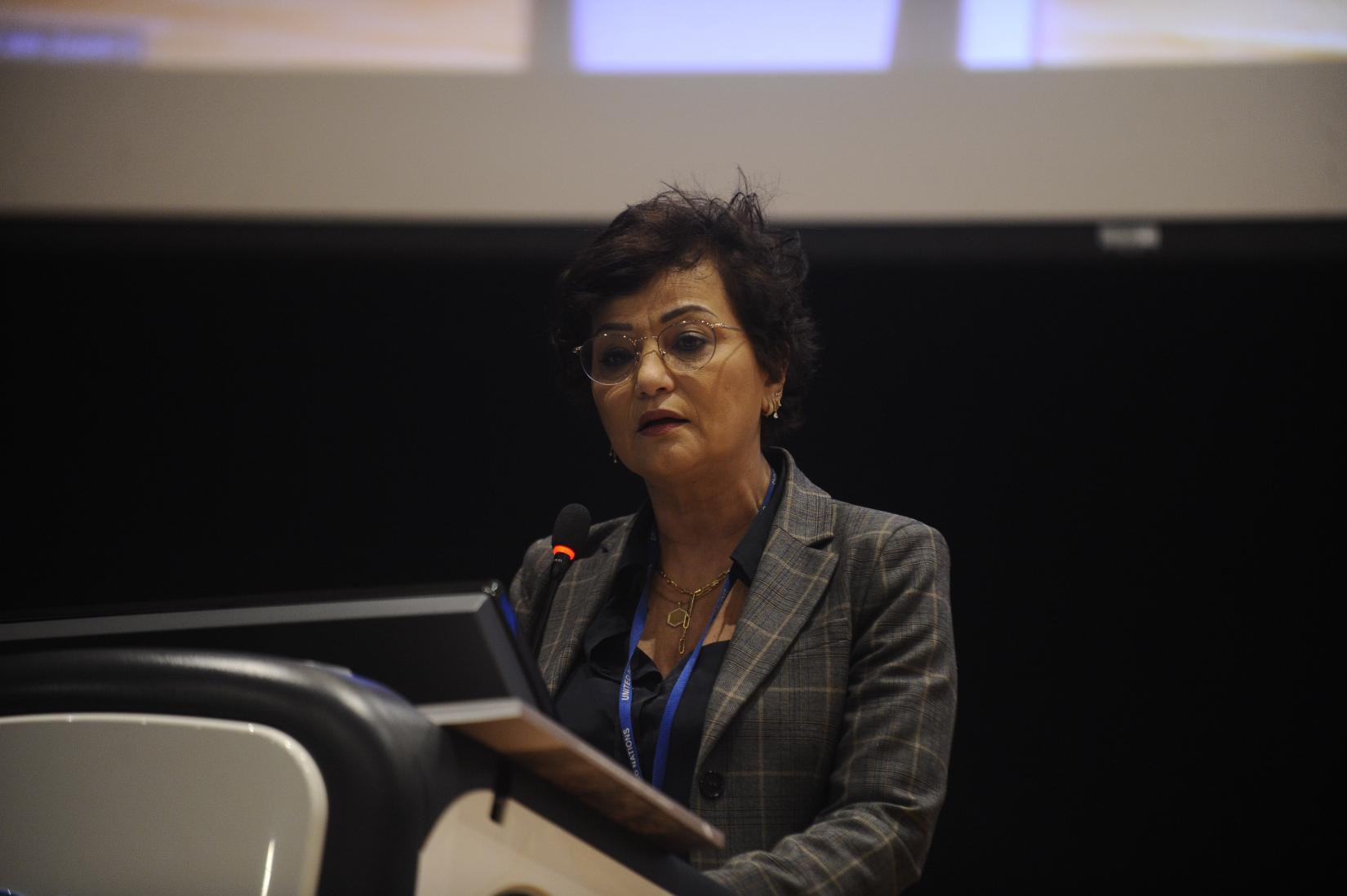 Your Excellency Minister of Environment Dr. Naser Yassine representing H.E. the Prime Minister of Lebanon Mr. Najib Mikati
H.E. Minister of Social Affairs, Dr. Hector Hajjar
H.E. Minister of Tourism, Mr. Walid Nassar
Ambassadors, UN Colleagues, Distinguished participants, Ladies and Gentlemen, Good morning,
I am delighted to be with you today at this very first National Urban Forum and shed light on the urban development trajectory that is desperately needed for Lebanon's recovery.
Unfortunately, the multi-layered crises and tremendous shocks that Lebanon has been experiencing for the past few years have been mainly urban crises due to the large population density in Lebanon's cities. Urban areas suffer from monumental challenges, including the lack of a long-term urban planning vision and effective regulations amid rapid urbanization, the lack of accurate and reliable data on Lebanese cities, not to mention the absence of effective governance and related institutions.
It is no surprise that the most vulnerable people are those bearing the heaviest brunt of the effects of these unprecedented challenges since they affect people's access to safe and affordable housing, transportation, infrastructure, and basic urban services in cities, among others. These challenges have also perpetuated and reinforced inequalities in access to urban services and resources, which have occasionally created or exacerbated social tensions within and between Lebanese cities.
If we take a closer look at the housing sector, the reality is somehow grim. Large segments of the population in Lebanon are unable to pay their rent or house loans and often find themselves at risk of forced eviction. All too often, they are also unable to afford the proper maintenance of their buildings or housing units, leading to substandard shelter conditions that have multiplier devastating effects on safe and adequate shelter and consequently endanger the health, safety, and well-being of other occupants.
Undeniably, these are not only the consequences of Lebanon's subsequent crises but also of the lack of a national housing strategy and of a poor regulatory framework that both contributed to the gradual deterioration of the housing situation in the country. The latter is mainly reflected in the shortage of affordable rental units in main urban centers and the proliferation of an unregulated informal rental market, particularly in disadvantaged and informal areas.
On transportation, Lebanon has been suffering for years from the heavy reliance on private car use and the absence of a sustainable public transportation system. These have adverse effects on Lebanon's already agonizing environment. This also means that the most vulnerable have no access to affordable and reliable transport means, a reality that has been significantly exacerbated by the continuing fuel crisis, which spurred the people to resort to unsafe and unsustainable means to access basic services and fulfill their daily necessities.
This brings to the forefront the compelling need to address the unfolding electricity and fuel crisis in Lebanon through overdue structural reforms that take into consideration reinvigorated planning and management of future cities in Lebanon. This also implies better urban management and adequate consideration of the needs and complexities of the Lebanese cities, as part of the efforts to re-direct Lebanon into a path of sustainable and inclusive development.
Distinguished participants,
As the UN Deputy Secretary-General, Amina Mohamed once said, "it is in cities where the battle for sustainability will be won or lost." The same can be said for Lebanon as it strives to find its way out of its crippling crises and retrace its trajectory towards the country's sustainable recovery and development.
This means that Lebanon cannot go back to poor systems and debilitating ways of doing business that created the fragilities and inequalities further exploited by the ongoing crises. Building forward better Lebanon requires all-hands-on-deck to ensure inclusive, safe, and sustainable cities in Lebanon and to lay the foundation for its sustainable recovery.
Unfortunately, local authorities and municipalities lack the financial, technical, and human resources needed to kick off this process of recovery. The absence of a national urban policy also places another hurdle to pursuing a coordinated and multisectoral approach to placing cities at the heart of Lebanon's prosperous, inclusive, and sustainable recovery.   
As the UN family continues to deploy all its resources and efforts to support the country in responding to the multiples crises as well as in advancing the Agenda 2030 for Sustainable Development, improving the living conditions of people in Lebanese cities - including in housing, in accessing basic urban services, and transportation - becomes a major and urgent priority! This entails a humanitarian-development nexus approach to supporting Lebanon's recovery in a way that can also meaningfully build back better in a 'sustainable' manner.
This requires an integrated, area-based analysis and urban development planning that takes into consideration the multisectoral challenges facing Lebanon and their interlinkages from a 'whole-of-city' perspective. The UN-Habitat and ESCWA's 'State of the Lebanese Cities Report' that will be launched in this first-ever National Urban Forum, offers a multisectoral analysis on 10 main cities in Lebanon and presents a series of recommendations on how to progress towards sustainable urban development in Lebanon.
The report also constituted a valuable evidence base that helped inform the UN Common Country Analysis from an urban development perspective, which will feed into the design of a joint UN–Government of Lebanon Sustainable Development Cooperation Framework (UNSDCF) that will shape the work of the UN for the coming three years, on different development fronts.
Ladies and Gentlemen,
Lebanese cities must be at the heart of Lebanon's recovery and sustainable development because they are known as 'vibrant engines' for the country's innovation and growth.
I see today's Forum as an excellent opportunity to share and exchange knowledge, experiences, and best practices that will help inform the urban policy discourse and hopefully put forth some viable solutions to Lebanon's long-standing urban challenges.
I also welcome this debate as a chance to explore partnership opportunities to help shape a sustainable recovery of the country in a way that makes Lebanese cities more inclusive, resilient, sustainable, and secure for the current citizens but also for future generations.
I wish you successful deliberations.
Thank you.
Speech by
UN entities involved in this initiative
UN ESCWA
United Nations Economic and Social Commission for Western Asia
UN-Habitat
United Nations Human Settlements Programme