Programme Structure
The programme sits within the United Nations Strategic Framework's (UNSF) Outcome 3.1, which stipulates that the Government of Lebanon shall be assisted in "strengthening Lebanon productive sectors of the economy to promote inclusive growth and local development especially in most disadvantaged areas". It aligns with national priorities and complements the Government's Vision for Growth, Stabilization and Employment that was announced during the CEDRE Conference in April 2018, as well as relevant government strategies. In particular, the PSDP aligns with Lebanon's Economic Vision published in January 2019 by the Ministry of Economy and Trade which sets Agriculture and Industry (including agro-food) as priority sectors for government interventions. The programme also aims to complement other UN agencies initiatives targeting women and youth economic empowerment in productive sectors as well as partners' initiatives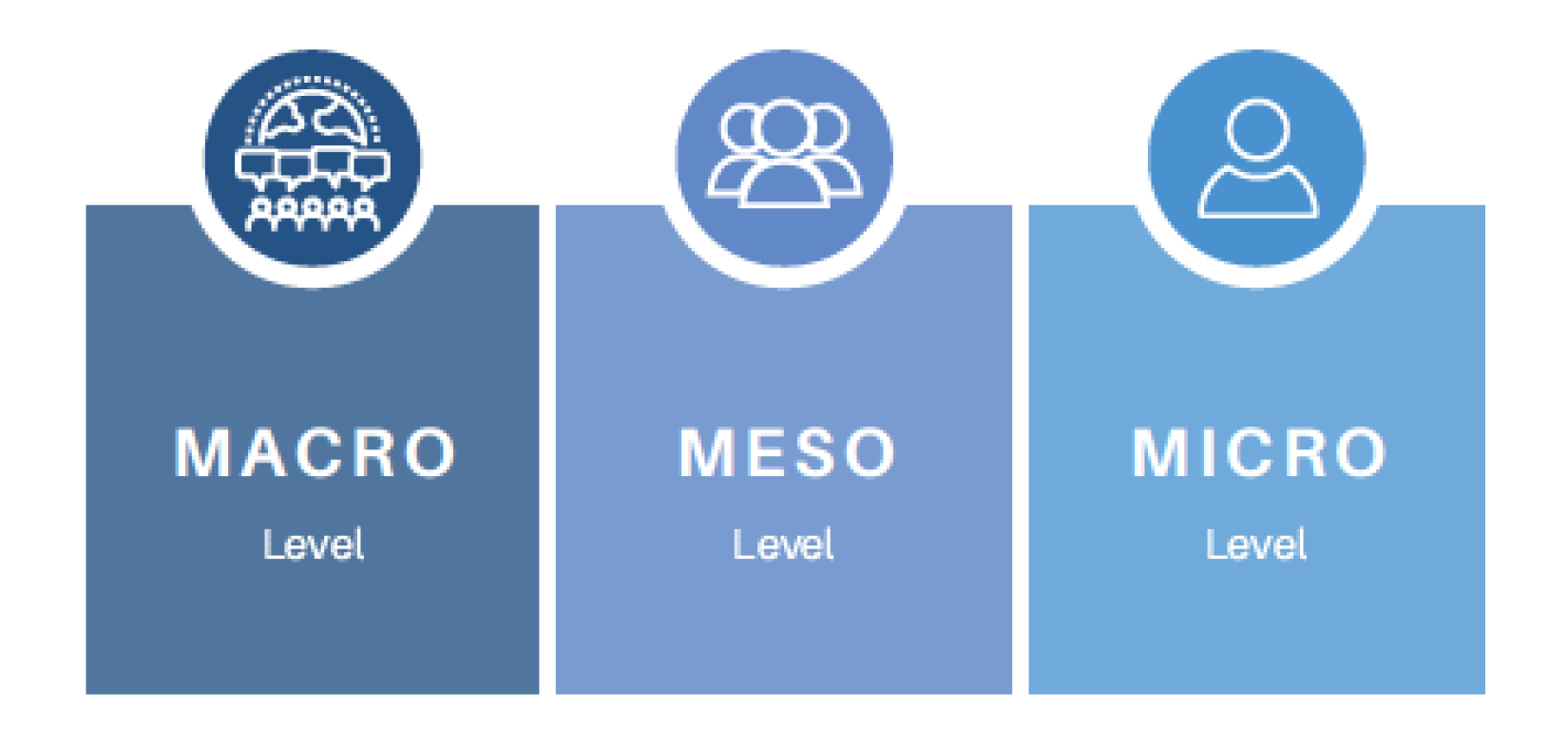 MACRO Level 
The PSDP focuses on targeting the macroeconomic policy environment for women working in the agriculture and manufacturing (mainly agro-food) sectors, in order to help create an enabling, equitable, and protective environment for women to actively participate in the labour force. 
This is done by developing gender responsive policy and legislative reforms to address key barriers for women's economic participation including unpaid care work and facilitating policy dialogue among national stakeholders, government bodies, and the private sector to advocate for gender responsive policy and legislative reforms. 
This Outcome is lead by UNWOMEN 
MESO Level 
The PSDP focuses on enhancing the access of local products to existing and new markets in order to help overcome one of the most important challenges facing MSMEs and cooperatives in the agro-food sector in Lebanon. In collaboration with Government counterparts and relevant stakeholders, UNIDO and UNDP will work on developing an Agro-food export promotion and marketing center and on providing export supports to MSMEs. This activity includes working directly with current and potential private sector exporters on meeting quality standards, integrating product innovation and marketing, 
MICRO Level 
To ensure a coherent approach to service delivery, 1-2 agro-food service center(s) will be set up and will provide direct services to women and men farmers, women-led cooperatives and women and men-led MSMEs (at least 50%-75% of beneficiaries will be women). Services will be provided by all UN implementing agencies based on their mandate, and will include technology transfer and skills training, environmental sustainability training and in-kind support, Women Economic Empowerment Principles training, business development training and apprenticeships amongst other services. The overall aim of this center is to improve the capacity of women farmers, women-led cooperatives and women-led micro, small and medium enterprises (MSME), as well as male-led entities in productive sectors to create and sustain gender equitable job opportunities and adopt environmentally sustainable practices. Beneficiaries supported the by agriculture and agro-food services center at the micro level will also be directly referred to the export promotion center.