Story
Lebanese Children Take the Lead on Protecting the Environment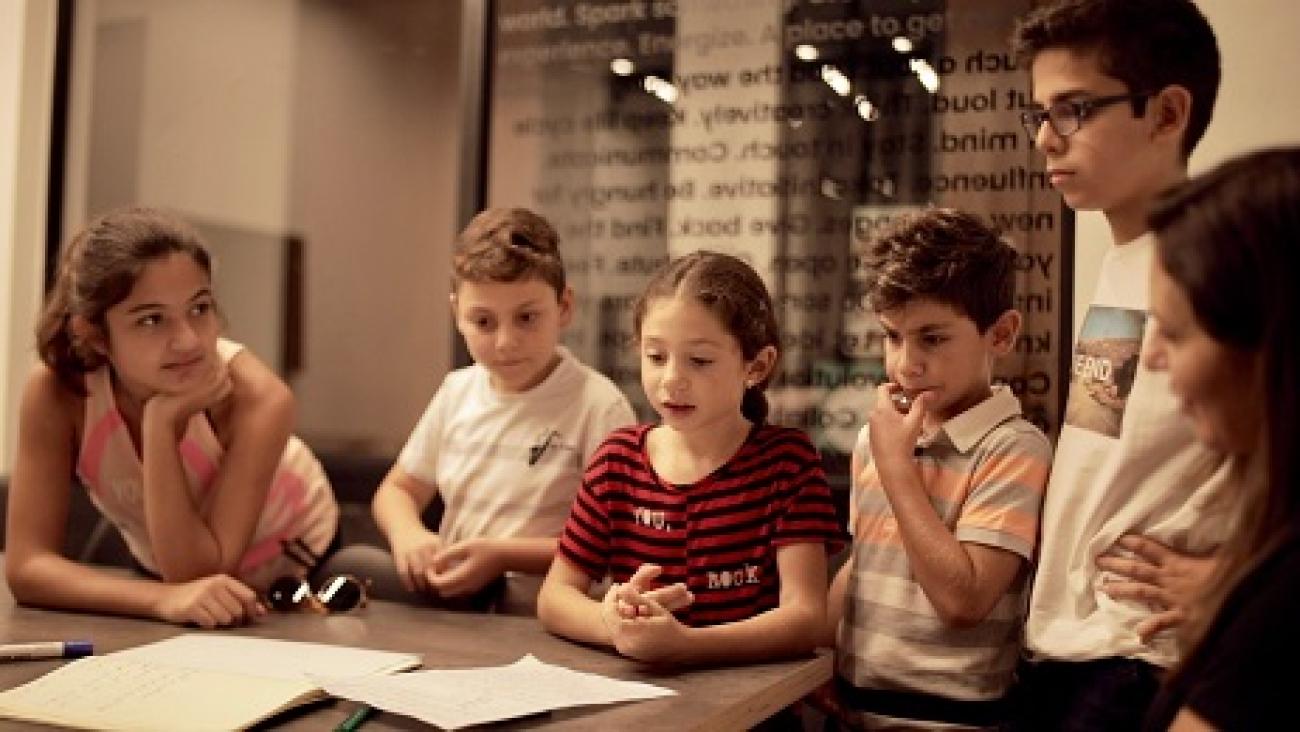 Public Matters Lebanon collaborated with UN Information Centre (UNIC) in Beirut and other partners to launch #Reduce—a campaign to promote eco-friendly habits.
"Fish have a lot of benefits for kids, but we children are eating fish full of microplastics. Why aren't you protecting us?" said Belicia, a seven-year-old girl, to the-then Minister of Environment in Lebanon.
She is one of five children who met with the Minister to press him on a major threat to the environment and public health in the country—plastic pollution. 
 
Karl, age 8, said, "Do you know that 80 percent of our litter are made up of plastic?" He added that while plastics are so useful, they are also impossible for nature to completely break down. 
Belicia, Karl, and other children won't stand for it. This group of children is part of an eco-committee created by Public Matters Lebanon, an NGO that works on developing children's empathy and leadership skills at a young age. The organization collaborated with the UN Information Centre (UNIC) in Beirut and other partners to launch #Reduce—a campaign to promote eco-friendly habits and reduce plastic waste and pollution. 
 "We wish you could put your hand in ours in order to find a solution," added Maria, age 14, another member of the eco-committee. "We will not remain on the margins."
They proposed these solutions to the Minister, including: Issuing decrees prohibiting the use of plastics in all ministries in Lebanon and stopping schools from selling food in plastic containers; Reducing plastics by installing refill stations for laundry detergents in supermarkets; and initiating a children's eco-committee in Lebanon, with representation from all Middle Eastern countries.
Aiming to reach the largest possible number of Lebanese people, the campaign kicked off in a short video that was screened for a month in cinemas and on TV stations, as well as on social media and electronic billboards. 
 "Children's innocence and devotion have a great impact on people," said UNIC Beirut Director Margo Helou. There is no Planet B; that is why teaching children healthy eco-habits will make this world a better place." 
Addressing the minister: "It's very nice for the officials to lead by example, especially for children," they said. "Are you ready to work with us?"
The former Minister was impressed by the children and their enthusiasm. "I am so happy to be with you. Meeting with you is one of the best things I've done in my life," he said. "All those older than you should be ashamed of themselves because they failed to do what you've done." He endorsed and signed the solutions. 
UN entities involved in this initiative
UNIC
United Nations Information Centre