Story
Beirut center gives Syrian street kids a chance at education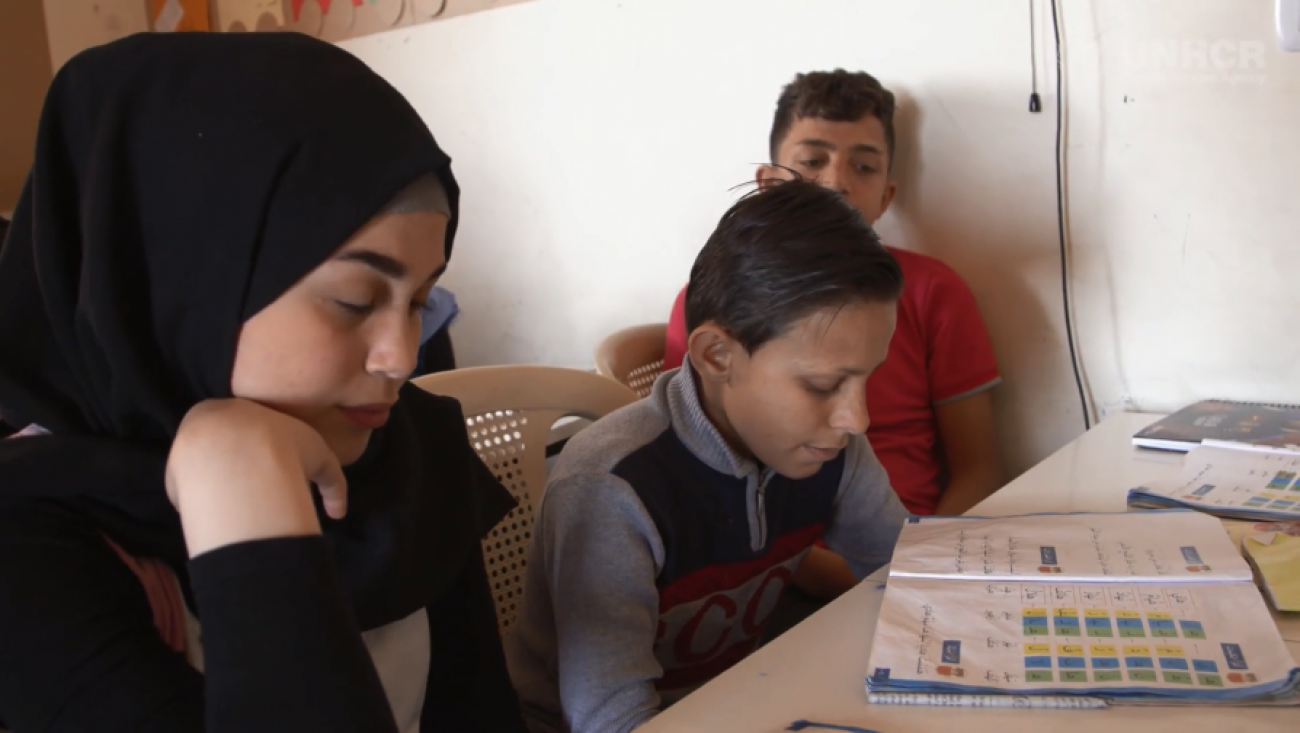 Founded by a Lebanese and a Syrian woman, a community center in Beirut is changing the lives of refugee street children.
In a small classroom overlooking the Mediterranean sea, Syrian refugees are learning mathematics on portable computers. Just a few months ago, many of them were trying to make a living on the streets of Beirut, but now have a safe space where they can learn and be children again.
More than 150 refugees attend the center in the Ouzai neighbourhood of the Lebanese capital, run by the NGO Borderless. Nestled in an underprivileged neighborhood of the city's suburbs, the center was founded by two women, Lina Attar Ajami and Randa Ajami.
"We have the same family name but she's Lebanese and I am a Syrian from Damascus," explained Lina. "I came to Beirut in 2012 and saw all the efforts she was making with the kids, so I couldn't but decide to join efforts with her."
Unable to ignore the widespread problem of child labour among Syrian refugees in Beirut, the two women came together with one goal: to get as many children off the streets and into education as possible.
"We found that a lot of kids were not getting access to formal education and public schools," explained Randa. More than half of Syrian refugee children in Lebanon do not currently attend formal schooling.
Places are often limited in the schools' afternoon shifts dedicated to Syrian students, many children have missed years of education and struggle to catch up, and families are often forced to send their kids out to work to provide a vital source of earnings.
Lebanon is currently host to more than 935,000 registered Syrian refugees, giving it the highest concentration of refugees per capita in the world. Eight years into the crisis more than two thirds of Syrian refugees in Lebanon have fallen into poverty, with the income that children can provide often offering a lifeline for their parents.
Fahed was 10 years old when he started working for a vegetable store in Beirut to help his mother with the bills. Originally from Aleppo, the boy worked 10-hour shifts at the shop for only three dollars a day.
"My employer used to beat me," he recalled. "If I couldn't carry something he would beat me and tell me I should." Earlier this year, Fahed was identified by the two women and enrolled in the center, and he has now stopped working.
"It's very nice here. I learn, study and laugh with my friends," Fahed said. Every day from 8 o'clock in morning until noon he learns Arabic, English and mathematics. The center also offers art therapy and psycho-social support.
The center itself is not a final destination instead it aims to provide a pathway to formal education.
"What we do is get them here, give them a basic education and try to catch up with their levels of education, and ultimately send them into the formal schools," Lina explained. As a result of their efforts, more than 90 kids have been able to enroll in public schools in the past two years.
While many children have stopped working, some still have no choice. Ali is 13 years old, and comes to the center in the morning before working until 10 p.m. at a hairdresser.
"School is more important than work, but I have no choice but to work and help my parents." Ali said. Lina and Randa try to intervene with the children's families and employers, but with mixed results. "Some parents are really eager to send their children, and others don't take this place seriously," said Randa.
The center has been operating thanks to private donations for the past two years, but it is running out of funding.
"Every month is a challenge, we barely cover the expenses, and on many occasions we felt like we were going to shut down, and the parents became really upset," said Randa.
She and her partner are looking for sustainable funding that can keep the center going for at least a whole year and avoid the worst-case scenario. "These children have nowhere else to go. If we close, they risk being back on the street."
UN entities involved in this initiative
RCO
United Nations Resident Coordinator Office