Story
Leaders of Change – Iman Ibrahim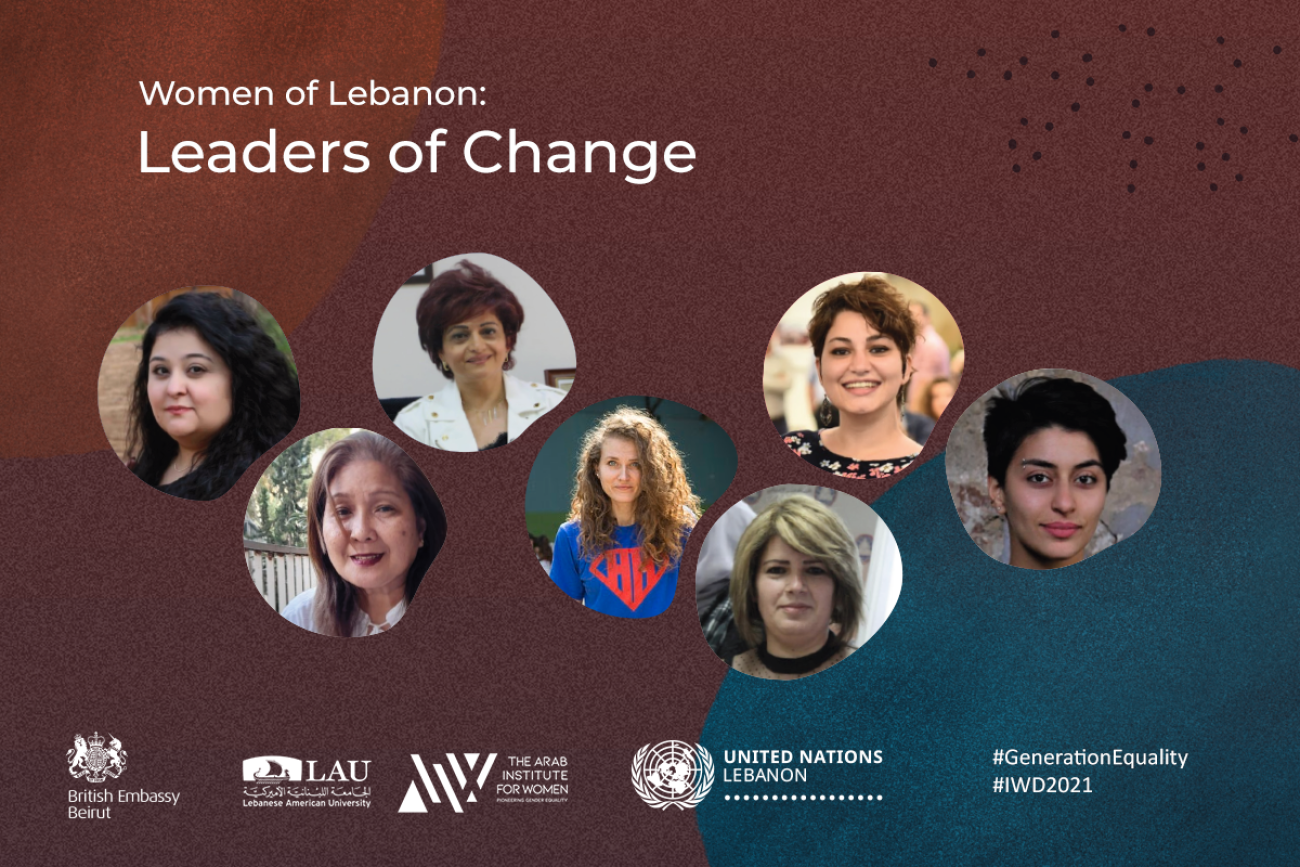 Iman Ibrahim, 26 years old, a social activist and gender rights defender, and currently works as a Partnership Manager at the Danish Refugee Council.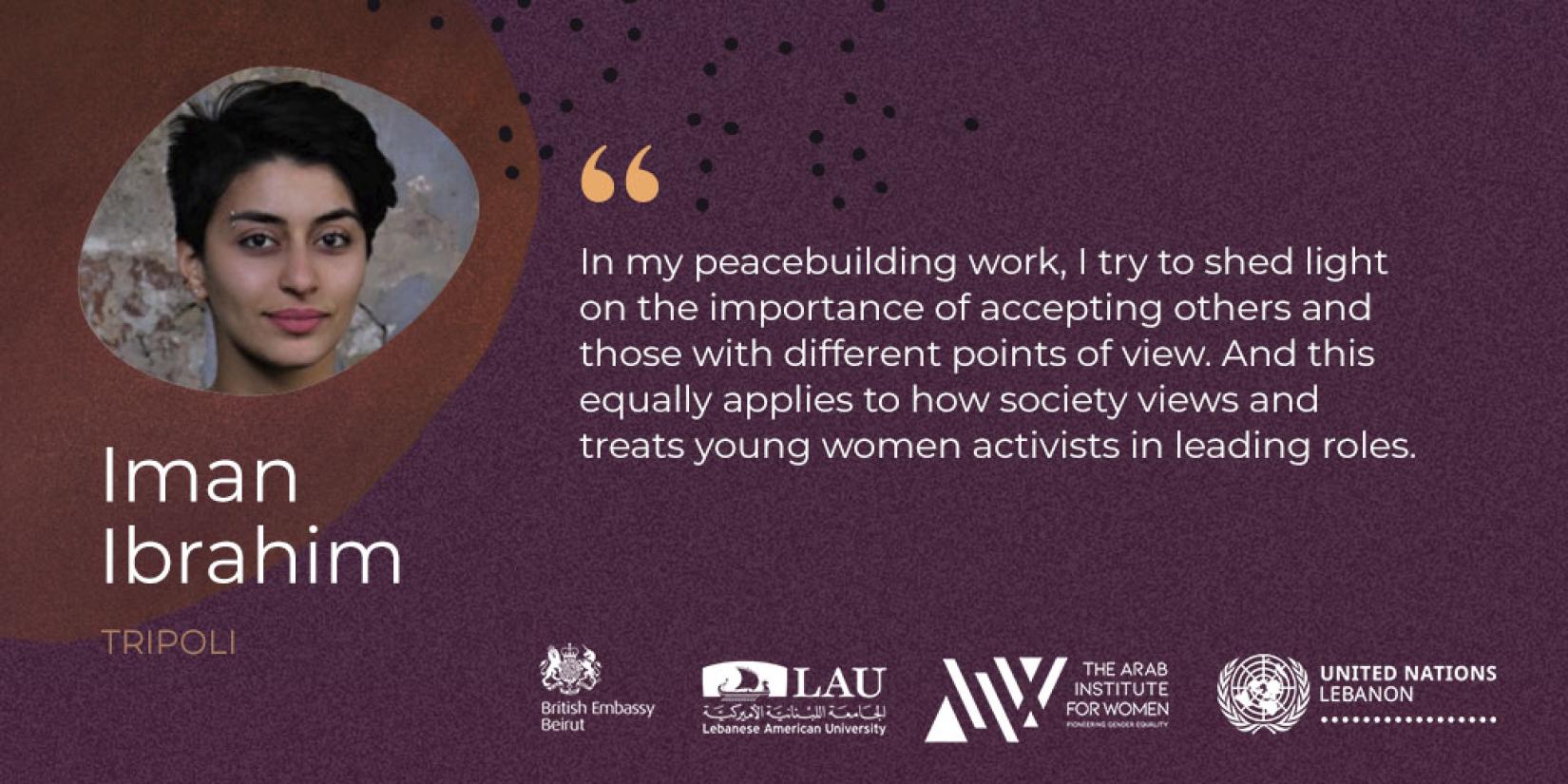 Growing up in the northern city of Tripoli, on a street that separates Jabal Mohsen from Al-Qebba, two areas of civil unrest that often turned into a warzone in recent years, Iman Ibrahim recalls her terrifying memories of armed conflict, "Once a bomb exploded in my face, I had to miss my baccalaureate, I sometimes used to sleep on stairs, crawl on the floor of our houses; I used to see people and kids killed in front of me". Witnessing civil unrest in her hometown from the age of 14 led her to work in conflict resolution from the young age of 20.
Iman today works with a number of NGOs on the ground, conducting trainings and facilitating dialogue, using art and theatre. She believes theatre is a powerful tool in helping two sides from a conflict see the humanity in each other, creating empathy and allowing recovery from the trauma of war, while also advocating for important issues such as women's empowerment and gender-based violence. "We create safe places for people to express themselves, and the more they talk and listen to themselves, the more we feel that we are entering through the recovery phase."
Recalling her experience with NGO ٍِSADA's improvised theatre initiative, where participants, mainly youths and people living in marginalized areas, would attend and tell stories that would then be acted out on stage, she shares, "We used to present many plays discussing the armed conflict between Jabal Mohsen and Bab Al Tebbaneh. It was kind of weird that a person from Jabal Mohsen and another from Bab Al Tebbaneh, used to suffer in the same way from poverty and pain and they both felt like victims. In other words, they used to share the same stories, but everyone used to be on a different side. They looked much alike, but they thought they were different."
Women's participation in peacebuilding and recovery efforts in Lebanon have long been overshadowed and gone unnoticed — even though it has been proven time and again that when women play a key role in peacebuilding and mediation efforts, peace is likely to last longer. With this in mind, Iman has taken on the many personal challenges that come with being a young woman activist in her community. "I've faced verbal abuse, harassment and criticism. Instead of focusing on my message and the work I am doing, people focus on criticizing my short hair or ridicule me for speaking on a megaphone in public or driving a motorcycle."
Iman's first challenge was breaking the stereotypes held fast by her own family, "The first thing I succeeded in was to go to Beirut and to get a job. Starting to work and feeling financially independent made me brave enough to face the patriarchy (in my own family and community)."
Iman Ibrahim, 26 years old, a social activist and gender rights defender, and currently works as a Partnership Manager at the Danish Refugee Council, leading operational and programmatic activities in vulnerable areas. She has been working on peacebuilding and training among communities in Tripoli and Akkar, through theatre and dialogue since 2017, worked and volunteered with several NGOs such as Generations for Peace, Relief International, Fe-Male, Shift and SADA. Collaborating with different organizations on the ground, Iman also led protests calling for peaceful co-existence and is an active member of the Feminist Club in Tripoli. Iman also participated in the 2019 uprisings as a feminist and socio-political activist. 
UN entities involved in this initiative
UN Women
United Nations Entity for Gender Equality and the Empowerment of Women
Goals we are supporting through this initiative