Sustainable Development Goals
Peace, Justice and Strong Institutions
Partnerships for the Goals
Contact information
grgleb@gmail.com
07 October 2021 | 4:30pm - 6:30pm
Swedish Model of Fighting Corruption
This casual talk will be tackling the subject of corruption in the context of Lebanon and based on the Swedish Model of fighting Corruption.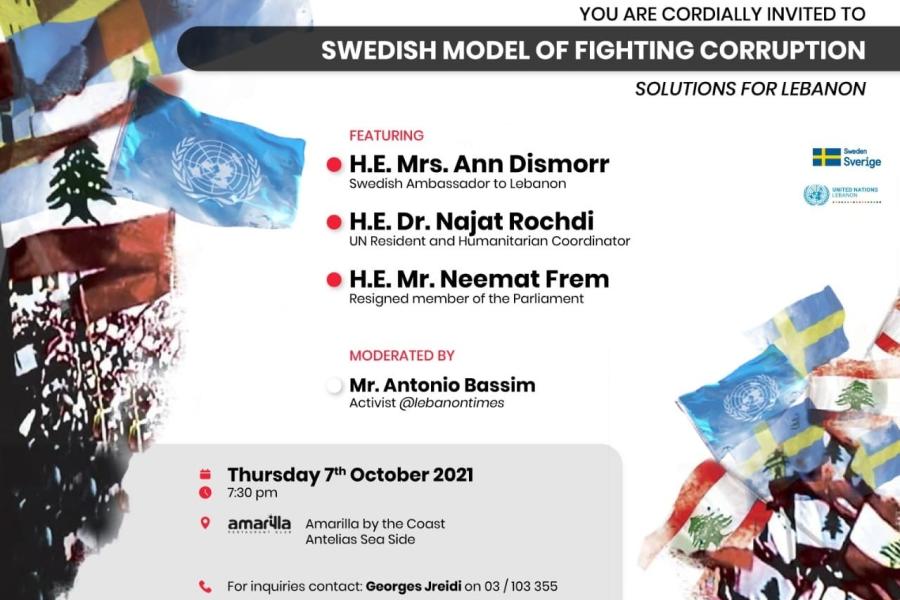 Location
Antelias
Antelias sea side
Lebanon
07 October 2021 | 4:30pm - 6:30pm
About the event
A casual and interactive talk with Youth of Lebanon about the Swedish experience in preventing corruption and how can Lebanon benefit and learn from it as one of the best performing countries in the world on the Corruption Perceptions Index (CPI), will be held on Thursday 7 October in the presence and participation of Swedish Ambassador H.E. Mrs. Ann Dismorr, UN Resident and Humanitarian coordinator, Dr. Najat Rochdi and former Member of Parliament H.E. Mr. Neemat Frem.
The dialogue will be moderated by social activist Mr. Antonio Bassim and founder of Lebanon Times magazine.
Speakers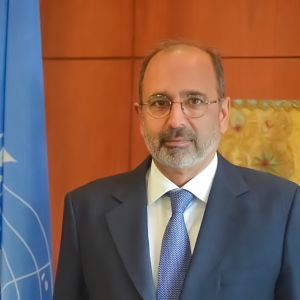 Imran Riza
Deputy Special Coordinator, Resident and Humanitarian Coordinator