Press Release
Stand Up for Women Innovators
08 March 2023
Beirut, Lebanon - March 8, 2023 – International Women's Day (United Nations) – This International Women's Day, the United Nations in Lebanon celebrates women innovating in tech, here and worldwide, through the "Stand up for women" campaign.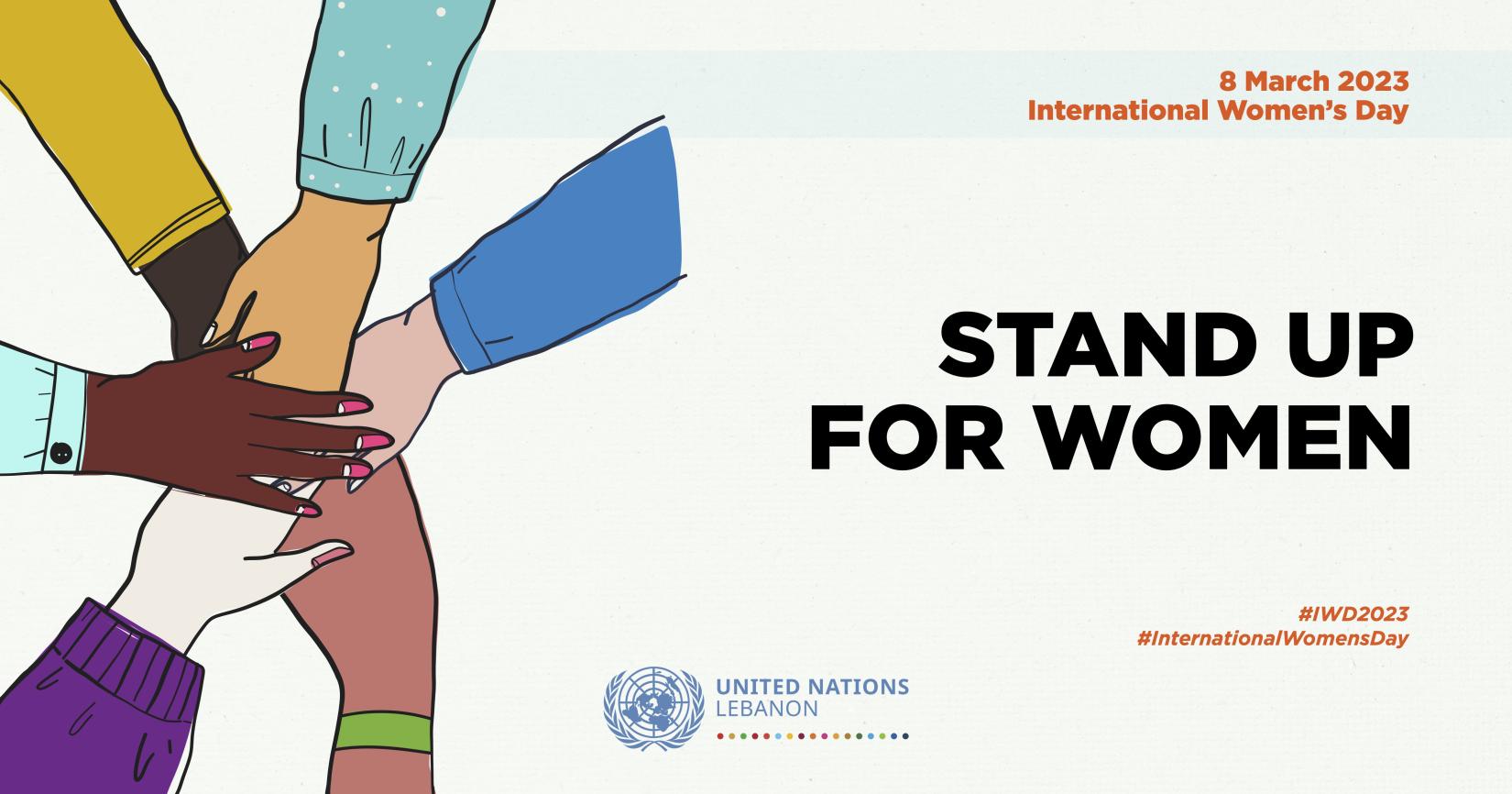 Whether in technology, sports, science, or the arts, we recognize innovation by women that is helping drive positive change and overcome our most persistent challenges; social, political, economic and cultural.
The Lebanon campaign, launched by the United Nations Lebanon, and coordinated by UN Women, supports the global International Women's Day campaign – "DigitALL: Innovation and technology for gender equality." The global campaign celebrates the women and girls championing the advancement of transformative technology and highlights the cost of women's exclusion from the digital world, which has taken US $1 trillion from the gross domestic product of low-and middle-income countries in the last decade.
The global campaign aligns with the priority theme for the 67th Commission on the Status of Women (CSW67, 6-17 March 2023) on "Innovation and technological change, and education in the digital age for achieving gender equality and the empowerment of all women and girls."
In Lebanon, the "Stand up for women" campaign expands the global theme, to include innovators in sports and the arts as well as the fields of science and technology. It recognizes women's leadership in all fields, including where biased norms and stereotypes have kept women away.
As part of the nation-wide campaign, the UN in Lebanon today launched a video featuring women innovators – and their male colleagues – in sports, cooperatives, crafts, journalism, and pharmacy. The video honours women's accomplishments, highlights their innovative contributions to their fields and recognizes that education is the key to future women innovators across society. A social media campaign will also run on all UN agencies platforms as of 8 March 2023.
"Women innovators, whether in Lebanon or globally, are so important now in terms of addressing the multitude of daunting challenges we face in new ways," said Imran Riza, the United Nations Deputy Special Coordinator, Resident and Humanitarian Coordinator for Lebanon. "A sustainable recovery for Lebanon needs the skills and thinking of the women innovators we are celebrating today," he added.  
The first National Woman's Day was observed in the United States on February 28, 1909. In 1975, during International Women's Year, the United Nations began celebrating International Women's Day on March 8, which is now celebrated in many countries worldwide. It is a day when women are recognized for their achievements regardless of divisions, be those national, ethnic, linguistic, cultural, economic, or political.
___________________________________________
About the United Nations
The United Nations system in Lebanon comprises 26 agencies, funds and programmes, as well as a peacekeeping mission, a political mission, and a regional commission that cover a broad spectrum of peacekeeping, political, development, human rights, and humanitarian work in Lebanon. The United Nations supports Lebanon to promote the country's long-term peace and security, development, and human rights priorities.  
UN entities involved in this initiative
RCO
United Nations Resident Coordinator Office
UN Women
United Nations Entity for Gender Equality and the Empowerment of Women