Press Release
UNOPS launches two Call for Proposals in Lebanon
06 April 2023
Beirut, April 6, 2023 – Funded by the German Government through the KfW Development Bank, UNOPS launched two calls for proposals under the Sustainable Integrated Municipal Actions project (SIMA) to support the Ministry of Culture and the Municipality of Beirut in the operational management and maintenance of two project sites, UNESCO Palace and Beit Beirut in Beirut, Lebanon.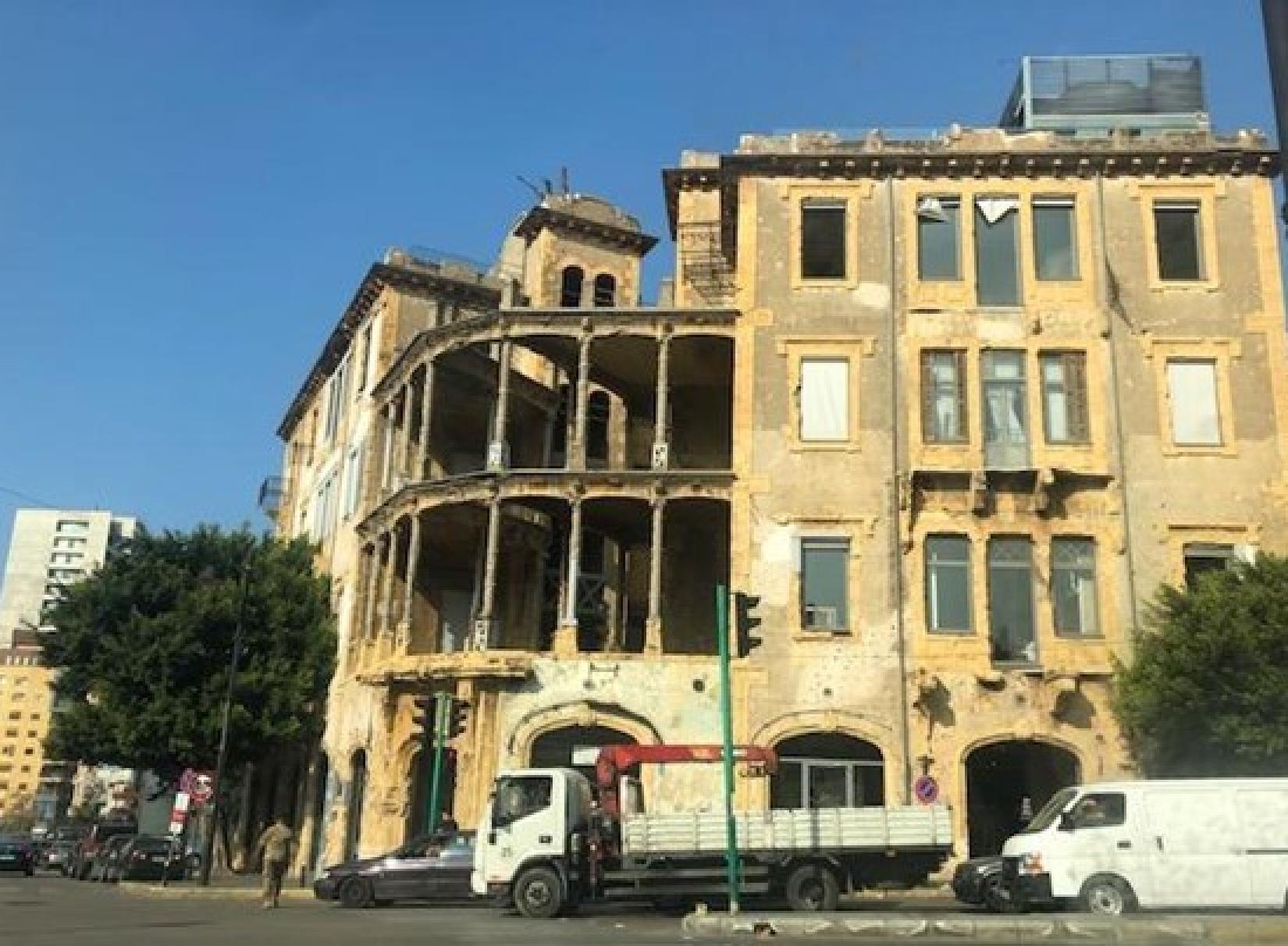 The call for proposals is open for officially registered Non-Governmental Organizations, Civil Society Organizations, foundations and academic institutions that are interested in providing activities in the two sites, including provision of operational support and implementation of participatory social activities with the engagement of women, youth, elderly, persons with disabilities and marginalized groups.
Dr Solveig Buhl, Director of KfW Development Bank Office in Beirut, said: "We are aware of the key role played by local community organizations in responding to the needs and we look forward to their engagement in the SIMA project."
Muhammad Usman Akram, Representative and Director of UNOPS Operational Hub in Amman, said: "We are happy to start our collaboration with local NGOs and CSOs in Lebanon. I am confident their engagement will help in improving the living conditions of  people in Beirut and Bourj Hammoud - Thanks to the funding from  the German Government through KfW Development Bank ".   
This initiative comes as part of UNOPS effort in enhancing local resilience and implementing development and recovery initiatives through collaboration with grassroot organizations. 
SIMA project aims at improving access to critical municipal services and increasing the resilience of the Beirut and Bourj Hammoud municipalities affected by the Beirut port explosion. The project includes three components that are interlinked to enhance community resilience. The first component is the rehabilitation of public infrastructure; the second is capacity building of municipal staff and project's partners; and third is provision of grants to NGOs/CSOs. 
Check out the call for Proposals for the Operational Management and Maintenance of both (1) Beit Beirut and (2) UNESCO Palace in the shared documents below. 
- END -
About UNOPS:
UNOPS helps the UN and its partners provide peace and security, humanitarian and development solutions. The organization's mission is to help people build better lives and countries achieve peace and sustainable development. UNOPS services cover infrastructure, project management, procurement, financial management and human resources. Partners call on UNOPS to supplement their own capacities, improve speed, reduce risks, boost cost-effectiveness and increase quality.
UNOPS Operational Hub in Amman covers projects in Jordan, Iraq, Lebanon, Syria, and Yemen and implements work in partnership with bilateral and multilateral donors, national governments and other UN agencies.
UN entities involved in this initiative
UNOPS
United Nations Office for Project Services
Other entities involved in this initiative
KFW
Kreditanstalt für Wiederaufbau