Press Release
UNICEF remains committed to children's right to education in Lebanon and urges national investment to ensure livable wages for teachers and education staff to guarantee uninterrupted learning for all children
16 August 2023
Beirut, 16 August 2023 – The 2022-23 scholastic year was marked by learning disruptions for more than 2 months affecting over 450,000 children (Kindergarten – Grade 12). UNICEF commends all teachers and educational staff as well as parents and students for the collective effort of finishing the academic year and completing the official exams, under the leadership of the Ministry of Education and Higher Education (MEHE), and the support of international partners under the new aid modality, the Transition and Resilience Education Fund (TREF).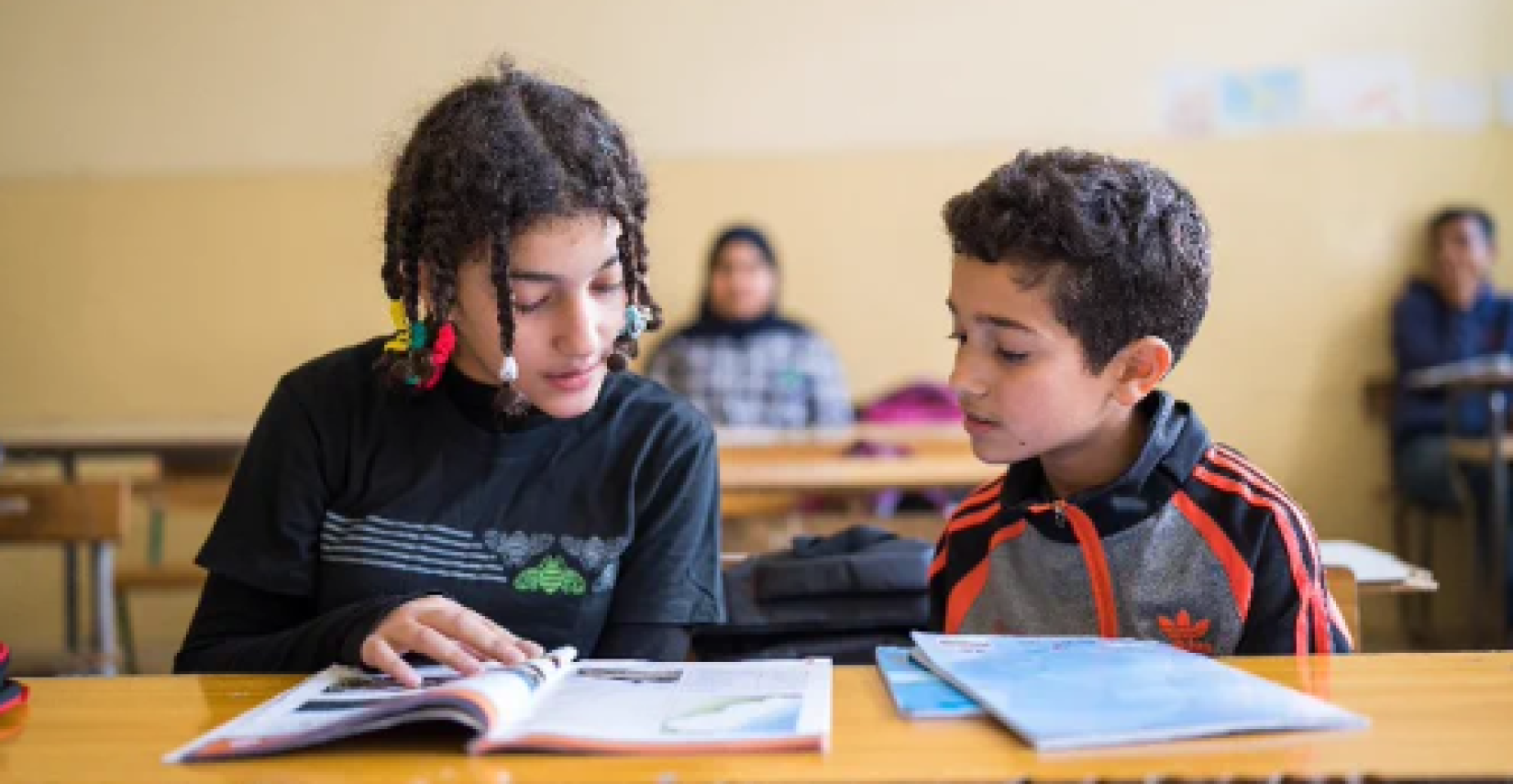 Throughout the year, MEHE has shown efforts to strengthen partnership governance and integrate TREF's accountability and transparency principles, which have triggered reform in governance, data management and financial management across schools and regional education offices.
In line with these reforms, UNICEF has not channelled any funds to MEHE directly since the 2021/2022 scholastic year. Instead, UNICEF has been transferring payments directly to teachers, education staff, schools and regional offices. All these payments were made based on verified attendance of teachers and students, as per TREF principles. Specifically, in response to the growing learning crisis, UNICEF, through generous support from international partners, is spending over USD70M during the scholastic year 2022- 2023 to critically support education and public schools:
Disbursed funds in USD directly to 1,074 public schools covering all Lebanese and non- Lebanese students attending public schools as per agreement with MEHE,
Paid directly in USD the salaries of 12,500 Lebanese special contracted teachers and educational staff,
Paid directly in USD the productivity allowance for 15,000 Lebanese teachers and educational staff,
Transferred cash assistance directly in USD to more than 70,000 eligible children to support their retention and regular attendance in schools,
Funding the summer school 2023, benefiting around 160,000 children, most of whom are Lebanese (70%), to recover some of their learning loss,
Rehabilitating 26 schools which will be completed before the start of the new year school year and initiating the rehabilitation of 94 additional public schools, while the assessment of the energy needs in 850 public schools is ongoing in efforts to increase access to solar power in the education sector.
Initiated the construction of 4 new public schools to be equipped with solar energy systems
Supported the funding of the official exams through supplies and teacher incentives
Nevertheless, given the ongoing financial crisis, there is a danger that the coming scholastic year will face further learning disruptions if teachers and educational staff are not paid a liveable wage. The Government of Lebanon must prioritize mobilizing budget resources for education to ensure public schools are open in October for all children. Moreover, UNICEF's support for children cannot replace, but only complement the Government's investment in education.
With this, we commend MEHE's efforts to actively lobby with the Parliament, Ministry of Finance and Office of the Prime Minister to prioritize education and call on all stakeholders in Lebanon to allocate sufficient government funds to ensure schools stay open for all children. The children of Lebanon cannot afford further disruptions to their learning due to school closures risking a whole generation falling behind.
UNICEF and international partners remain committed to Children's Right to Education in Lebanon by supporting the Government of Lebanon in providing educational services to all children.
#####
About UNICEF
Working in Lebanon for over 70 years, UNICEF works in some of the world's toughest places, to reach the world's most disadvantaged children. Across more than 190 countries and territories, we work for every child, everywhere, to build a better world for everyone.
For more information about UNICEF Lebanon and our work for children, visit www.unicef.org/lebanon/
For media queries please contact:
Blanche Baz, bbaz@unicef.org +961 3 331 874
Maya Outayek, moutayek@unicef.org +961 70 190 634
UN entities involved in this initiative
UNICEF
United Nations Children's Fund