Press Release
United Nations Special Coordinator Wronecka on the International Day of Peace
21 September 2023
Beirut, 21 September 2023 -- On the occasion of the International Day of Peace, the United Nations Special Coordinator for Lebanon Joanna Wronecka called for safeguarding Lebanon as a space for democracy, human rights, coexistence, plurality, and freedoms.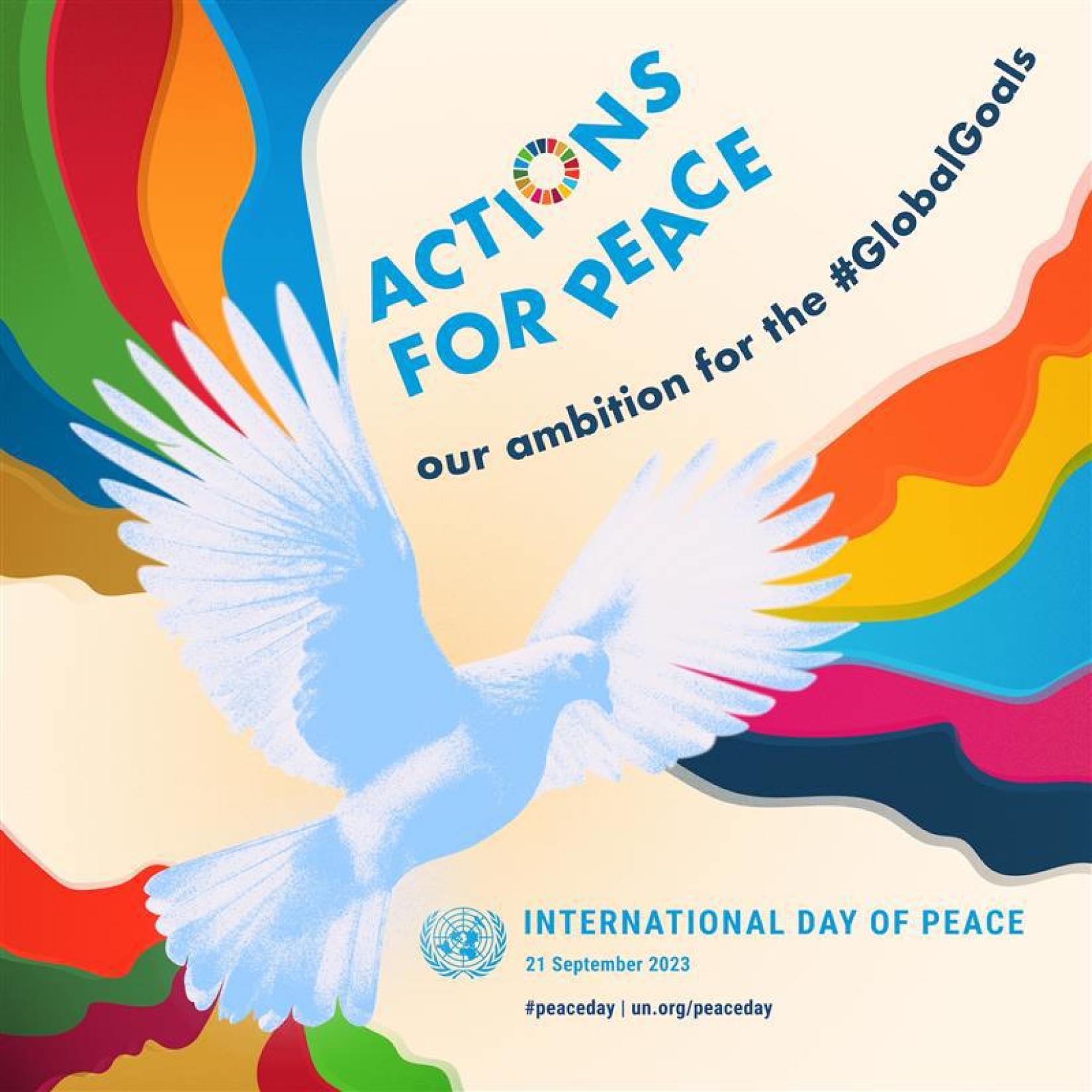 "By its very constitution, Lebanon stands forth as a beacon of inter-faith co-existence," she said. "This is beyond just the absence of war. It is about peace rooted in a resilient, stable society that guarantees a life in dignity for all its citizens, respect for their rights and freedoms, a relationship of trust and hope in a shared future. To realise this vision for Lebanon, requires political will and resolute action."
More than four decades ago, the UN General Assembly established the International Day of Peace as an annual reminder of the ideals of peace. This year, the day is being observed world over under a theme calling to couple commitments with actions and respond to global risks with collective solutions.
Noting recent incidents of violence and possession of illegal weapons in the country, the Special Coordinator hailed the efforts of the Lebanese Armed Forces and other state security agencies in maintaining security and stability but stressed that sustainable peace and stability needs more than just security measures.
She emphasized the importance of abiding by the Lebanese Constitution, the Taef Accord and UN Security Council resolutions relevant to Lebanon, particularly resolution 1701 (2006). "Within the framework of resolution 1701, UNIFIL's efforts in coordination with the parties, have enabled calm and stability along the Blue Line since 2006. However, implementing outstanding obligations under resolution 1701 by the parties will be critical for long-term peace and stability in the region," the Special Coordinator said.
The Special Coordinator added that the presidential vacuum, the political impasse and a protracted socio-economic and financial crisis were undermining the ability of state institutions to deliver, widening the gap of poverty and inequality, and imperilling the country's stability. "The deepening political polarization and intransigence is threatening Lebanon's social cohesion and the sense of belonging among its people. Political leaders must act in the national interest, seek real and practical solutions for a better future for their country," she said.
As world leaders convene in New York for the 78th UN General Assembly and to renew their commitment to the Sustainable Development Goals (SDGs), the Special Coordinator hoped for concerted action in Lebanon to implement urgently needed reforms and accelerate progress towards realizing the SDGs.
In all these endeavours and with a commitment to Lebanon's sovereignty, sustainable peace, stability, development and to leaving no one behind, the Special Coordinator reiterated the UN's commitment to continue supporting Lebanon and the Lebanese people.
********
UN entities involved in this initiative
UNSCOL
Office of the United Nations Special Coordinator for Lebanon