Story
The United Nations is supporting a journey to reconciliation, healing, and peacebuilding in Lebanon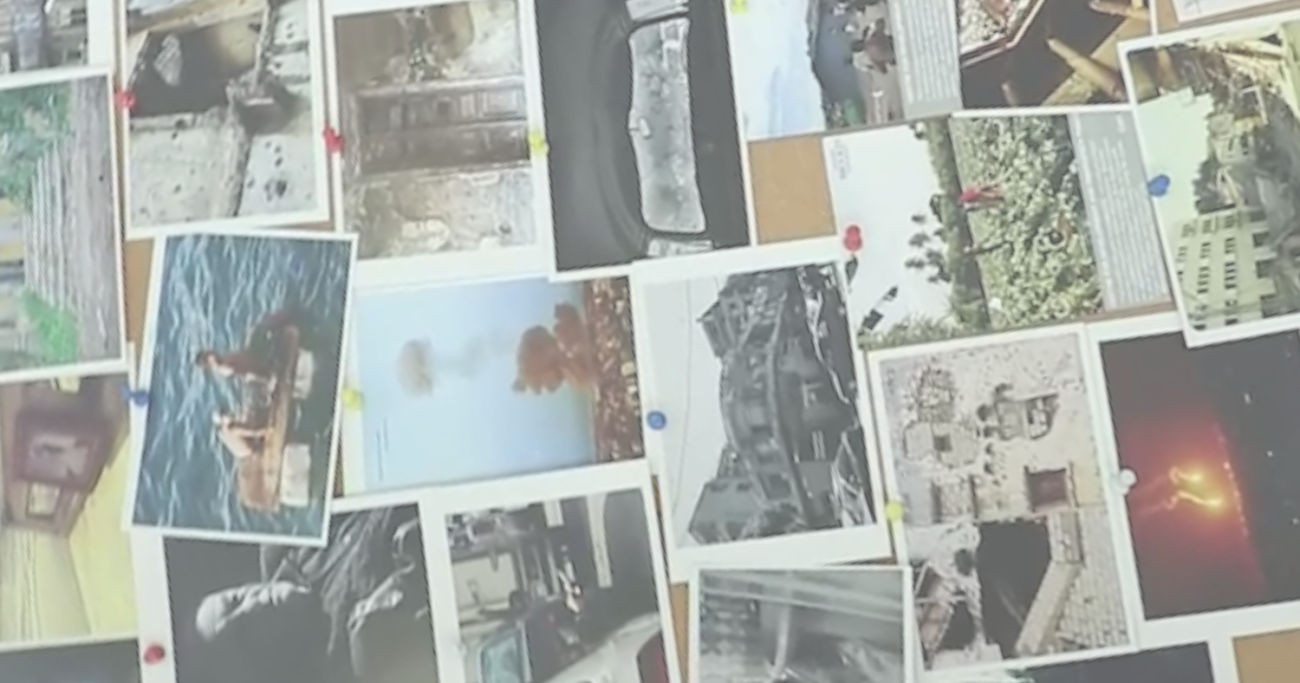 This is a story of a joint UN initiative that helped foster cross-community dialogue and supported reconciliation, peace, and conflict prevention.
Lebanon has witnessed since the civil war (1975-1990) a series of conflicts that fueled tensions. This violent past has gone undealt with. To address the wounds of violence in Lebanon, a UN-supported program entitled "Dealing with the Past: Memory for the Future" works on fostering cross-community dialogue and peace and seeks to promote and support reconciliation, re-establishing dignity for victims of war as well as restoring peace and preventing conflicts.
This initiative, a collaborative effort between the United Nations Development Programme (UNDP) and The United Nations Entity for Gender Equality and the Empowerment of Women (UN Women) is supporting civil society, individuals, and institutions in their efforts to seek the truth, foster collective remembrance and, ultimately, move towards reconciliation around the legacy of the Lebanese Civil War.
The driving force behind this program is the belief that healing can only begin when the community acknowledges its past, embraces its history, and collectively strives for reconciliation. By focusing on retellings of Lebanon's history from different perspectives and dialogue among communities, UN Lebanon through UNDP and UN Women is helping pave the way for a lasting peace.
A Leap in History Teaching
In the context of this program supported by the Swiss Embassy to Lebanon and Syria and the UN peacebuilding fund, UNDP partnered with the Lebanese Association for History (LAH) among other partnerships and collaborations. This partnership has yielded several significant outcomes.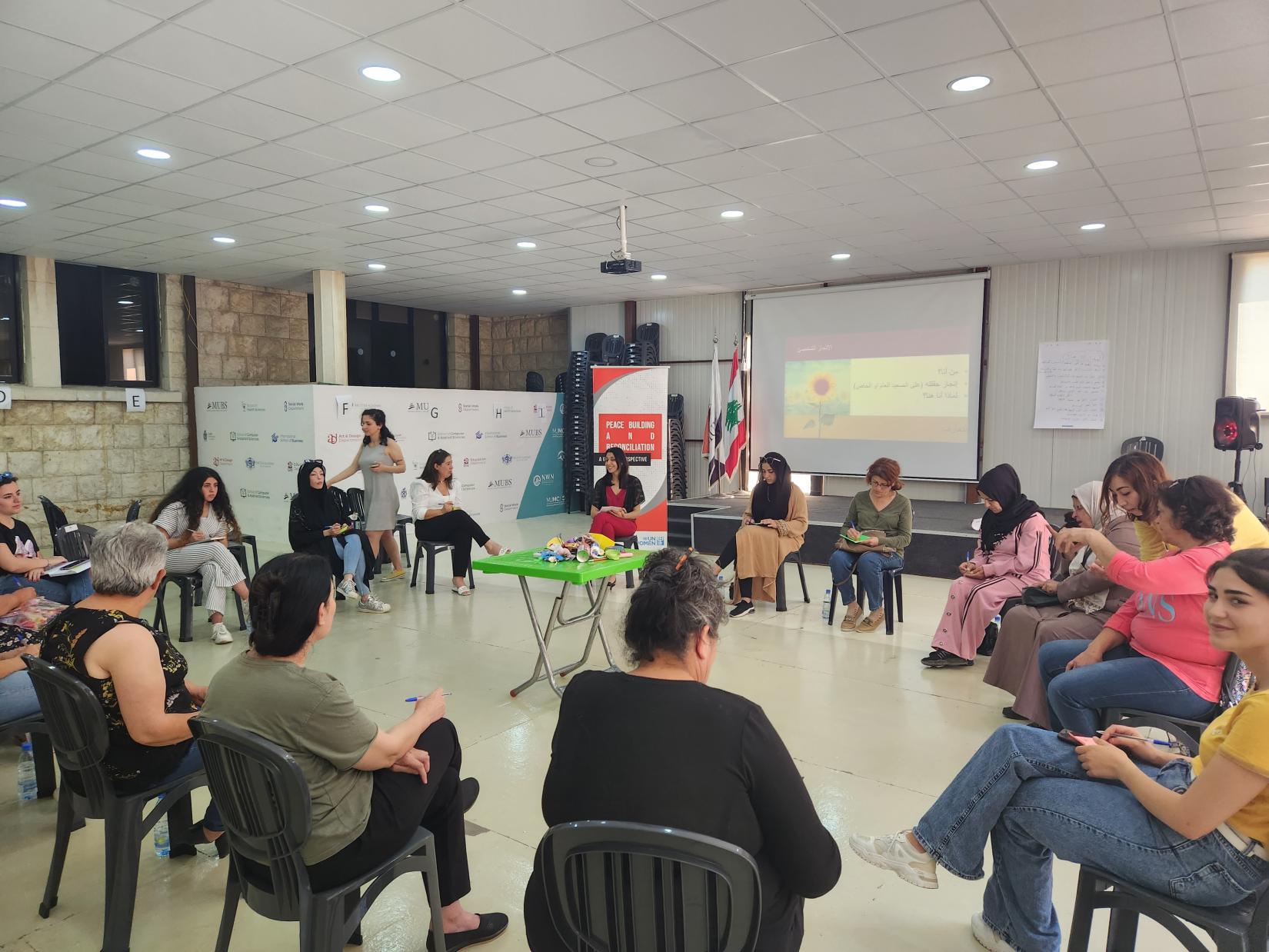 It has supported CERD by incorporating strategies and methodologies that contribute to Dealing with the Past. It has played a crucial role in enhancing teachers' capacities to foster historical thinking and employ historical methodologies that promote multi-perspectivity, gender sensitivity, and the handling of multiple narratives with a focus on conflict-sensitive communication. It has reinforced the sense of community among history educators from diverse backgrounds across the country, facilitating dialogue among them. It has also led to the establishment of a team of trainers, addressing a significant shortage of history teaching trainers, with 34 individuals undergoing intensive training. Lastly, it has supported in creation of digital resources and has been instrumental in shifting towards a multi-narrative approach based on source analysis, moving away from a simplified single-narrative approach.
For the LAH president Dr. Amine Elias, "We have prepared an infrastructure for history teaching. We made a leap from traditional history teaching where a teacher explains, and students memorize to creating an engaging class where participants analyze and debate facts to produce their own historical narratives that are inclusive and take into consideration all views."
"We have empowered trainers to train teachers in private or public sectors across Lebanon on new techniques and ways of teaching history to transmit the idea that history connects the past with the present," Elias continues.
He emphasizes the importance of having a new history curriculum for schools in Lebanon; one that is flexible and comprehensive and takes into account the diversity of the Lebanese society.
One teacher, Jihane Francis, participated in the Training of Trainers program facilitated by LAH. Jihane, a teacher and coordinator at Brummana High School, has embraced the program's educational approach and used the skills she acquired, "I introduced these approaches with my students, I focused on building dialogue and critical thinking. When we succeed in training students to listen to each other and acknowledge the existence of multiple perspectives and to respect each other's opinions, we would be promoting a culture of non-violent communication among them."
For her, the new approaches are contributing to profound transformations in students' perspectives on the past, "Students from different backgrounds are openly engaging in conversations about the past. One student told me: I would never consider carrying a weapon!", Jihane says. Jihane describes this journey as building a bridge between the past and the future for this young generation who did not experience the war.
The trainings which Jihane attended has empowered her on a personal level.
"The trainings sharpened my ability to express myself and accept people from different backgrounds," she says.
WATCH THE VIDEO BELOW.
UN entities involved in this initiative
UN Women
United Nations Entity for Gender Equality and the Empowerment of Women
UNDP
United Nations Development Programme
Other entities involved in this initiative
EOSQ
Embassy of Switzerland