Story
UN Lebanon Supports Better Agricultural Practices to Improve Crop Yields and Protect the Environment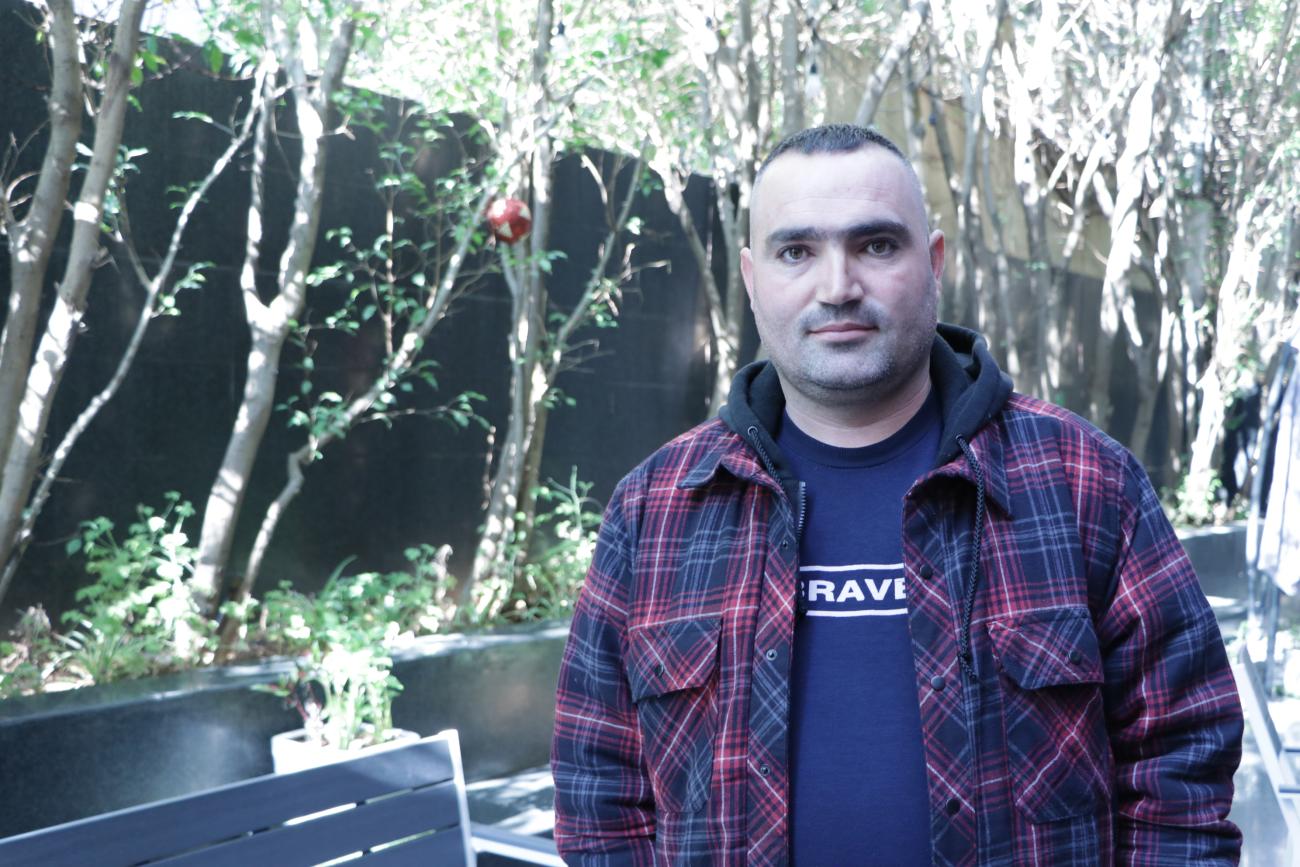 Meet Ali, one of the UN beneficiaries, applying environmentally friendly and good agricultural practices.
Ali Al-Khatib, 35, inherited his business of potato cultivation in Kfarzabad, Beqaa- Lebanon, from his family. He began working with his father at the age of 15 relying on the heavy use of chemical fertilizers and pesticides and large amounts of irrigation water upon their belief that this will yield better quantity and quality of crops. It was not until a few months ago that Ali's perceptions and practices started changing after he encountered agricultural specialists who exposed him to new agricultural practices.
"Farming is my career and part of my family heritage; therefore, learning good practices in cultivating potatoes makes me feel better about myself and my profession. The new methods I learned also turned out to be more cost-effective, financially and environmentally," Ali says.
Cultivating Potatoes: A Family Specialty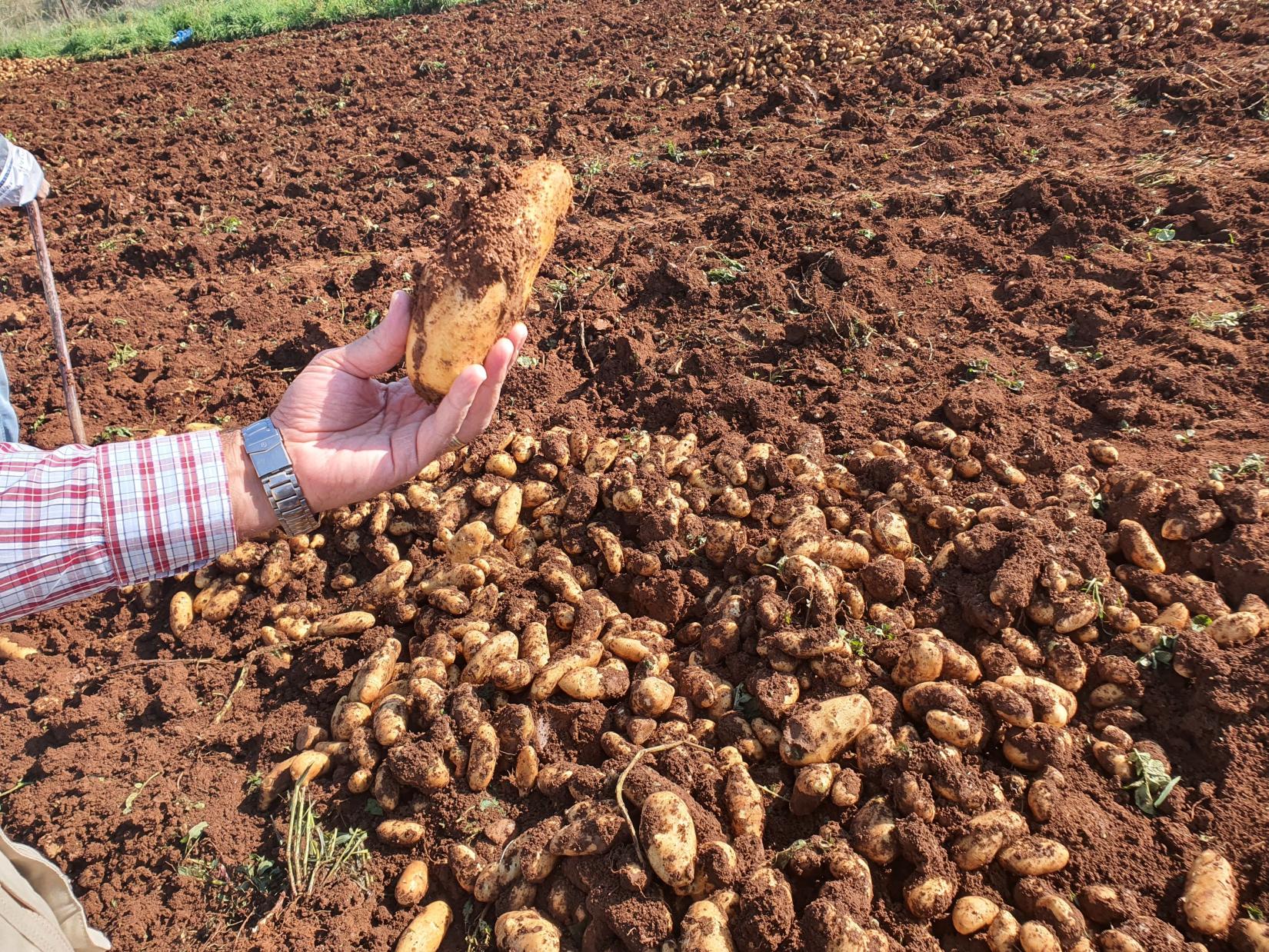 As an adolescent boy, Ali always wanted to take over the family business that his father inherited from his parents in the 80s. Knowing what he wanted to do early on in his life, Ali did not pursue higher education, but focused on learning the essentials of cultivating potato crops. "Our family is known for its specialty in farming and I decided to hold up to my grandfather' business as I grew up."
As a farmer, Ali's major concern had always been to increase the productivity of his land and make his business increasingly profitable, but he was not aware about the shortcomings of his agricultural practices and its side effects on natural water sources surrounding his village, including the Litani river. "It never occurred to me that my methods would be polluting or depleting natural water sources and harming the environment. We live by the Litani river and the Qaraoun Lake, and nobody would want to pollute their surroundings."
Acknowledging past malpractices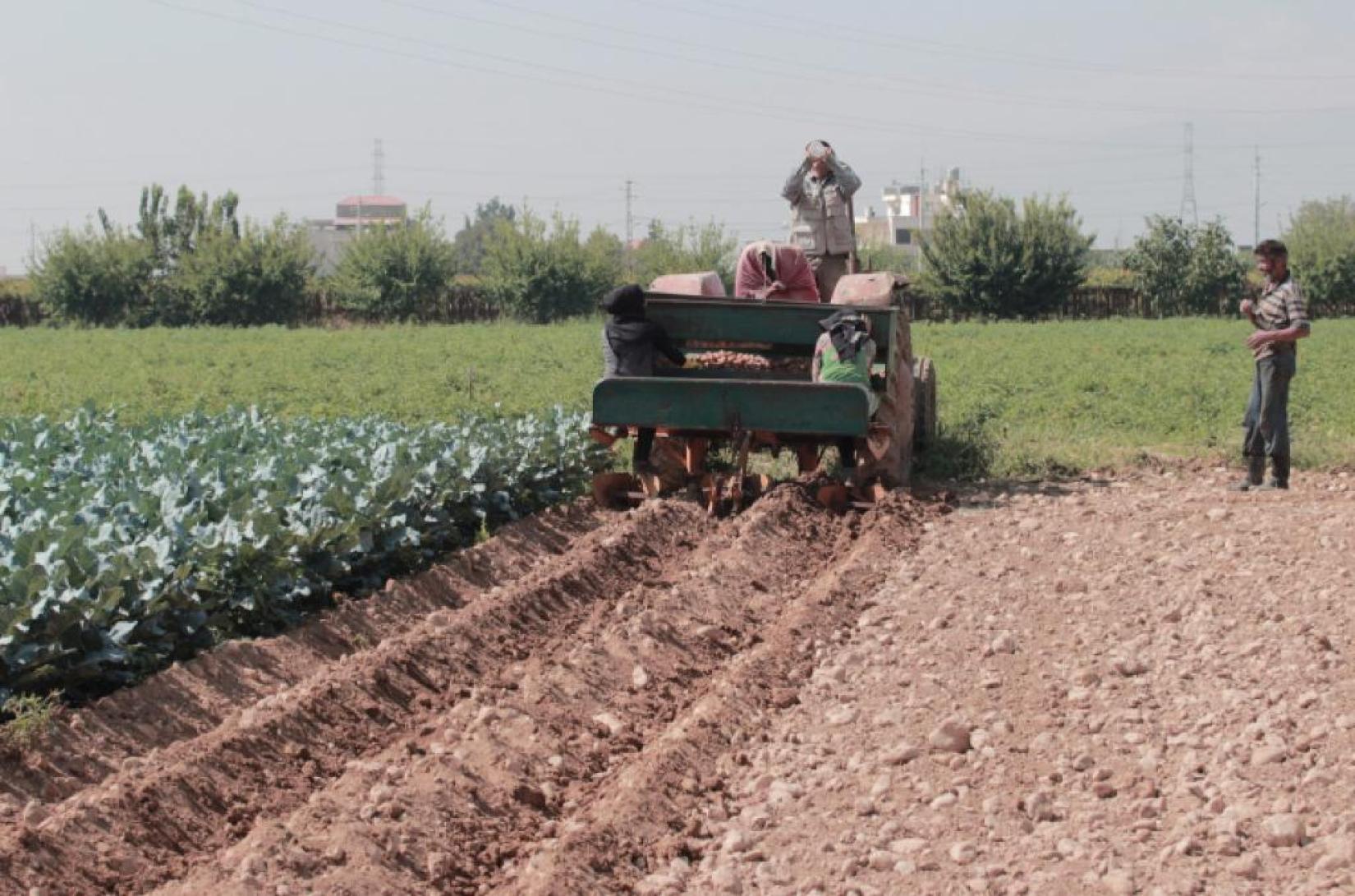 In their bid to reduce the Litani River and Qaraoun Lake water pollution from agrochemicals, UN Lebanon through the Food and Agriculture Organization of the United Nations in Lebanon (FAO), in collaboration with the Ministry of Agriculture (MoA), deployed agricultural specialists in the upper Litani basin (Zahle, West Bekaa, and Baalbek) whose mission was to introduce and promote "Good Agricultural Practices" including "Integrated Pest Management" among farmers working in cultivating potatoes in the area.
Within the framework of two projects funded by the Norwegian Government and the World Bank,[1] FAO and MoA used tangible evidence to raise farmer's awareness about the negative impacts of traditional agricultural practices, encourage potato farmers to use less chemical fertilizers and pesticides, and help farmers find more sustainable agriculture practices that would improve crop yields while preserving water and protecting the environment.
Similar to other farmers, Ali had five dunums of his land planted as a pilot plot where a measured amount of chemical fertilizers was used. Unexpectedly, Ali found out that the pilot plot yielded same and slightly better crops. "When specialists first reached out to me to convince me of the importance of reducing the quantity of agrochemicals in agriculture I was resistant. I couldn't believe them at first and I was not planning to change my practices. But a wise person cannot deny real-life evidence," Ali says.
A reduction of 52% in the use of chemical fertilizers and 61% of chemical pesticides was recorded in the potato production in the Upper Litani basin in the Bekaa.
Ali and other farmers also participated in a series of seminars between the months of October and November 2022 to discuss the results of the pilot project and ways to move forward.
"I'm happy because I have learned how to balance my profit making endeavor with my duty to protect the surrounding environment."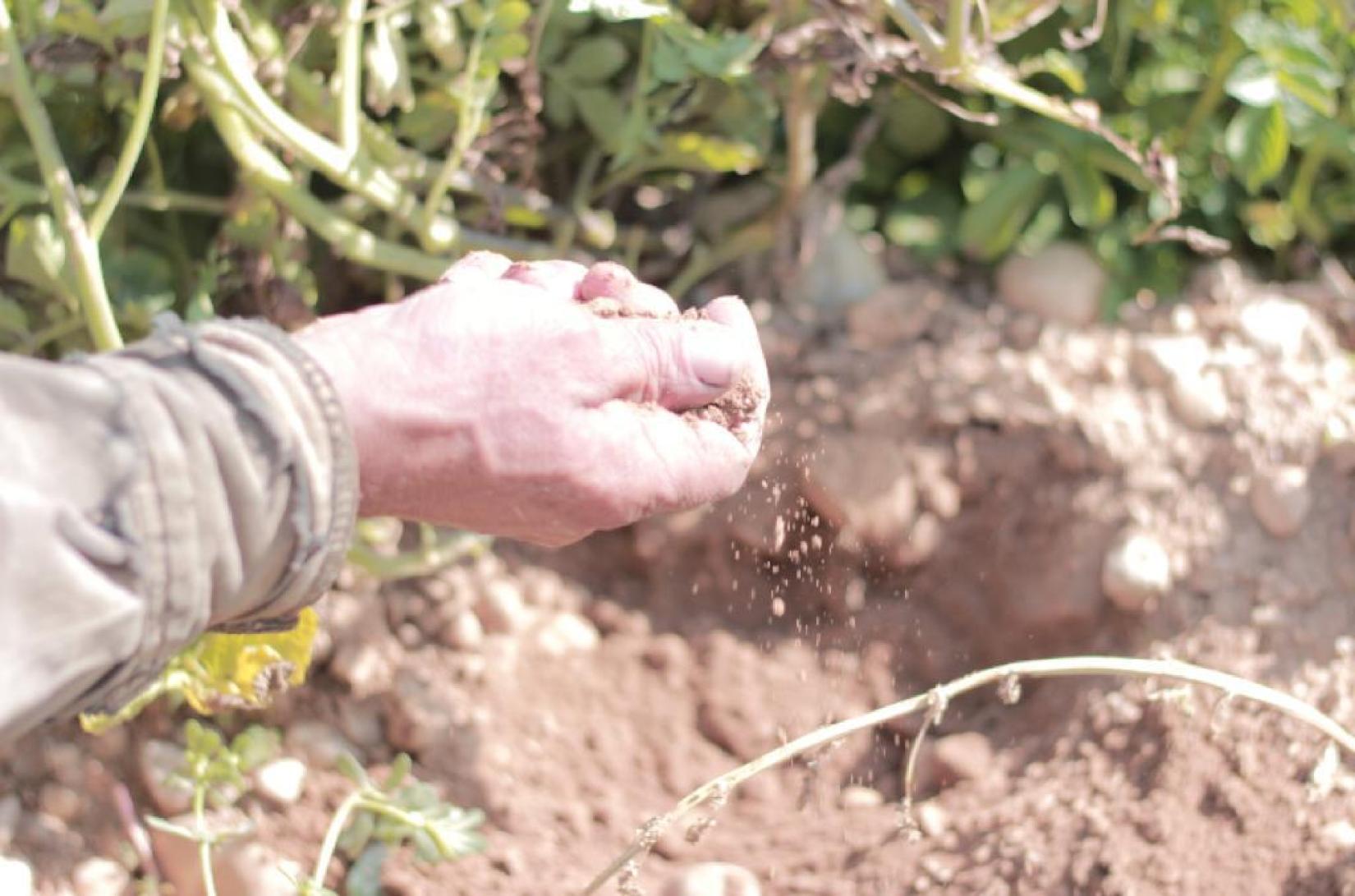 Spreading Around the Good Knowledge
Convinced by the efficiency of the new practices he learned under this project, Ali has been keen on spreading knowledge among farmers who did not participate in the project: "After talking to many farmers, I can assure you that most of them are open to changing their practices after seeing the positive impact of this project not only on their business but also on the environment and the overall well-being of the Litani river and Quaraoun lake neighboring villages, which is home for all of us," Ali says.
[1] This project is funded under the World Bank Financed Lake Qaraoun Pollution Prevention Project that aims to reduce the quantity of untreated municipal sewage discharged into the Litani river and to improve pollution management around Qaraoun Lake.
UN entities involved in this initiative
FAO
Food and Agriculture Organization of the United Nations